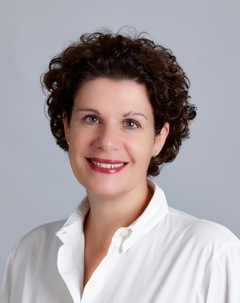 Ellen Comberg is a self-employed entrepreneur, attorney-at-law and senior advisor. After having studied in Germany, France and the US she was admitted to the German bar and practiced competition law, antitrust and IP law in Düsseldorf and Frankfurt (Germany) since 1997.
Later Ellen additionally took over several real estate projects as part of an asset management function for family and friends, which in 2011 led to co-founding Asset First. The company focuses on real estate development and management. In 2013 Ellen began advising "Management Circle AG" on their international business strategy with a focus on co-creating the "Global Female Leaders Summit" and chairing the GFL advisory board.
Since 2016 Ellen lives and works in London from where she continues to grow and cultivate a strong international network of attorneys, finance experts, entrepreneurs, artists and friends throughout Europe, the US, parts of LatAm and China. Ellen passionately follows topics around international politics, global education, tech innovation and gender issues and also has a strong interest in modern and modern contemporary art. She is married since 1997 and has two daughters.
---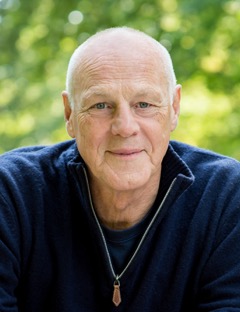 Bevor Gerald Blomeyer 1989 die erfolgreiche Berliner PR-Agentur Blomeyer & Milzkott GmbH gründete, lehrte Gerald zehn Jahre lang an verschiedenen Universitäten. Auf der Suche nach innerem Gleichgewicht erlernte er 1989 Meditation. Von 2006 – 2014 arbeitete er in Indien und Nepal für zwei regierungsunabhängige Organisationen, u.a. als Meditationslehrer. Der Wirtschaft kehrte er dabei jedoch nie den Rücken. Seit 2014 macht er es sich mit "Mind Training Berlin" zur Aufgabe, beide Welten durch Kurse zu Themen "Achtsamkeit und Führung" miteinander zu verbinden.
Gerald Blomeyer taught architecture for ten years at various universities before founding the successful Berlin PR agency Blomeyer & Milzkott GmbH in 1989. In the same year he learned meditation.
From 2006-2014 he worked in India and Nepal for two non-governmental organizations, also as a meditation teacher. But he never turned his back on the economy. In 2014 he founded "Mind Training Berlin" to connect both worlds through courses on "Mindfulness and Leadership".
---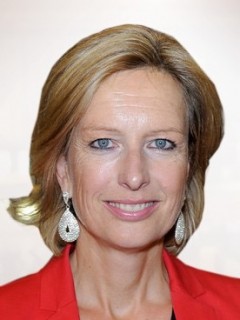 Heike Maria von Joest promovierte in Betriebswirtschaftslehre. Sie arbeitete zehn Jahre in verschiedenen Funktionen im Knorr-Bremse Konzern, bevor sie 2005 die Hauptgeschäftsführung des Arbeitgeberverbandes Gesamtmetall übernahm.
Seit 2008 investiert sie über ihr Family Office vor allem in VCs (Venture Capitals). Ihre umfassendsten Ehrenämter im dritten Sektor sind die Bürgerstiftung Berlin (Vorsitzende des Vorstands) und das Deutsche Komitee für Unicef e.V. (Vorsitzende des Prüfungsausschusses).
Heike Maria von Joest holds a Phd. in Business Management. After having worked for ten years in the automotive industry in several functions, she in 2005 became Director General of Gesamtmetall, the head association of the metal and electrical industry employers. 
Since 2008, she invests mainly in VCs (Venture Capitals) with her family office. Her biggest NGO engagements are Bürgerstiftung Berlin (President) and Deutsches Komitee für Unicef e.V. (Chair of the Controlling Board).
---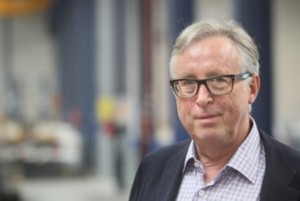 Heiner Wemhöner ist ein in Herford ansässiger Unternehmer und Kunstsammler.Seine stetig wachsende Sammlung umfasst mittlerweile rund 1.000 Arbeiten zeitgenössischer Kunst. Als Vorstandsvorsitzender des MARTa-Freundeskreises und Kuratoriumsvorsitzender der 2000 gegründeten Wemhöner Stiftung setzt er sich für das kulturelle Leben seines Wohn- und Firmenstandortes Herford ein. Erweitert wird das Stiftungsprofil durch den MARTa-Preis der Wemhöner Stiftung.
Bereits in der dritten Generation ist das Familienunternehmen "Wemhöner Surface Technologies" mit Standorten in Deutschland und China auf die Produktion von Maschinen und Anlagen für die Veredelung von Holzwerkstoffen spezialisiert. Auch in China verbindet Heiner Wemhöner geschäftliches, kulturelles und soziales Engagement miteinander, was ihm die 5,5-Millionen-Stadt Changzhou mit der Verleihung der Ehrenbürgerschaft dankte.
Heiner Wemhöner is a Herford – based entrepreneur and art collector. His constantly expanding collection now encompasses more than 1.000 works of contemporary art. As Chair of the Friends of MARTa Museum, and Chair of the Board of Trustees of the Wemhöner Foundation, established in 2000, Heiner Wemhöner champions the cultural life of his hometown Herford. Expanding the scope of the Wemhöner Foundation is its MARTa Prize.
Heiner Wemhöner's family company, Wemhöner Surface Technologies, which has production sites in Germany and China, has been manufacturing machinery and equipment for the refinement of timber products for three generations. Heiner Wemhöner also maintains his business, cultural, and social commitments in China. The city of Changzhou, with a population of 5.5 million, expressed its gratitude to him by awarding him honorary citizenship.
---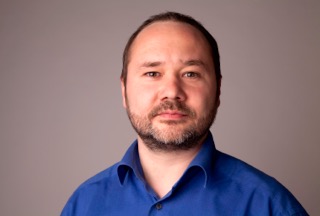 Professor Robert Lingnau: Arrangeur, Komponist, Bassist und Bandleader; gearbeitet mit einer Vielzahl von Ensembles, Institutionen und Sendern wie ARD, BBC Big Band, Bundesjazzorchester, Friedrichstadtpalast und Metropole Orchestra. Autor und Moderator von etwa 100 Hörfunksendungen für den rbb.
2010 Berufung als Professor an die SRH Hochschule der populären Künste (hdpk) in Berlin für Musiktheorie, Arrangement und Gehörbildung. Entwicklung von drei akkreditierten Studiengängen (B.A. Musikproduktion, B.A. Audiodesign, B.Mus. Popularmusik); Fachbereichsleiter Musik und Ton sowie Prorektor.
Professor Robert Lingnau: Arranger, composer, bass player and bandleader; worked with a variety of ensembles, institutions and broadcasters including ARD, BBC Big Band, Federal Youth Jazz Orchestra, Friedrichstadtpalast and Metropole Orchestra. Author and presenter of about 100 radio broadcasts for rbb.
2010 appointed as professor at SRH Hochschule der populären Künste (hdpk) in Berlin for music theory, arrangement and ear training. Developed three accredited study degree programs (B.A. Music Production, B.A. Audiodesign, B.Mus. Popular Music); Head of Department Music and Audio and Prorector.
---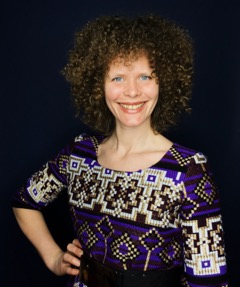 Lisa M. Wennekes is a body & business coach for women entrepreneurs. Our body, especially our woman's body, carries in it all the solutions that we are looking for to create a business and career that is not only successful but fills us with a feeling of fullfilment – "We need only to listen to it."
This is what Lisa discovered through her year-long work as Kinesiologist, Bodyworker, Consultant for Europe-Africa Business Projects and Strategic Advisor for the women-led business of her family and since shares it with women from all over the world through her "Fempreneurships Coaching Program" – What are the secrets your body holds for your business & career? And how can you possibly understand your body?
In her presentation Lisa will gently guide you to experience how it feels when your body runs your business.
---
Grit Westermann
Die Diplom Bankbetriebswirtin wurde 1968 in Babelsberg geboren und startete 1990 ihre Karriere in der genossenschaftlichen PSD Bank Berlin-Brandenburg. Nach diversen Führungspositionen wurde die langjährige Prokuristin 2012 in den Vorstand berufen. Seit 2018 ist sie Vorstandssprecherin der PSD Bank.
Zwei Enkelkinder und drei Patenkinder in Thailand halten die leidenschaftliche Wanderin auch abseits Ihres Berufs ordentlich auf Trab. Zeit und Stunde vergisst Sie mit Farben und Pinseln vor der Leinwand.
---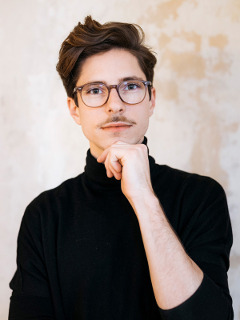 Claudius Weigmann ist Gründer der Werbeagentur LAUDO. Seit 2018 betreibt er den Berliner Coworking Space "KleinMein" und transformiert damit traditionelle Arbeitsweisen durch die Förderung selbstbestimmter agiler Teams. Claudius hat Betriebswirtschaftslehre und Medienmanagement in Ingolstadt, Berlin und Kapstadt studiert und leitet das Marketingteam der EduMed GmbH Unternehmensgruppe.
Sein Verständnis für Achtsamkeit und Wertschätzung wurde maßgeblich durch die jahrelange Zusammenarbeit mit Jocelyn B. Smith geprägt und mit dem Berliner Bildungsinstitut Fengshuimeisterei ausgebaut, für das er Achtsamkeitsmeditationen auf Youtube produziert.
---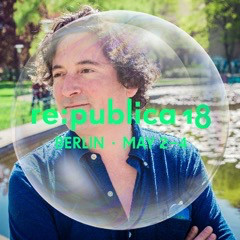 1994 nahm Andreas Gebhard an der Gründung des Grünen Jugendverbands (ehem. Grün-Alternatives-Jugendbündnis) teil und wurde 1995 Landesjugendkoordinator von Bündnis 90/Die Grünen in Nordrhein-Westfalen.
Schwerpunkte seiner politischen Arbeit waren Antirassismus, Klimaschutz und Technologiepolitik.
2002 gründete er ein Unternehmen für Presse- und Öffentlichkeitsarbeit: newthinking
Zudem entstand gemeinsam mit der Spreeblick KG die Konferenz re:publica, deren Geschäftsführer Andreas heute ist.
Von einem BloggerInnen-Treffen mit rund 700 BesucherInnen im ersten Jahr, entwickelte sich die Veranstaltung in den letzten Jahren zu einem zentralen Ort der digitalen Gesellschaft mit über 6.000 TeilnehmerInnen.
Als passionierter Nutzer und Förderer von Open Source Technologien und Freier Software gehört er heute zu den prägenden Berliner Digitalunternehmern und berät Unternehmen und Institutionen bei der Umsetzung von Digitalisierungsstrategien.
In 1994, Andreas Gebhard took part in the founding of the Green Youth (the youth organisation linked to the German green political party the Bündnis 90/Die Grünen – Alliance 90/The Greens)
The focal points of his political engagement were climate change policy, anti-racism and technology policy.
In 2002 he started a business for press and public relations work: newthinking

Together with Spreeblick KG he founded the re:publica conference and Andreas functions as its CEO until today.
From a blogger meet-up with 700 participants in its first year to a leading event for the digital society, with over 5,000 attendees.
As a passionate user and promoter of free and open source software he has today become one of Berlin's defining digital entrepreneurs. Continually supports business and associations as an advisor and coach, and remains dedicated to the goal of an emancipated knowledge and information society.
---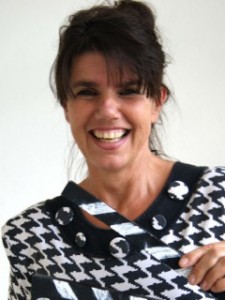 Andrea Kiesinger ist Mitbegründerin und Gesamtleiterin des gemeinnützigen psychiatrischen Verbunds prenzlkomm in Berlin und Brandenburg und zweite Geschäftsführerin der Compass GmbH, einem Unternehmen, das Arbeits-, Bildungs- und Beschäftigungsmöglichkeiten für psychisch kranke Menschen bietet. Außerdem ist sie Mitbegründerin der Pegasus GmbH, ein Unternehmen das auch Menschen mit Handycap auf dem ersten Arbeitsmarkt integriert.
Seit 2015, gleich zu Beginn der großen Flüchtlingswelle, hat sie im Olympiapark die große Flüchtlingsunterkunft federführend mit aufgebaut. Sie hat in den ersten Monaten fast rund um die Uhr mit anderen Menschen mitgearbeitet und für den reibungslosen Ablauf gesorgt.
Eine Mitarbeiterin beschreibt sie als Visionärin, Projektentwicklerin, charismatische Unternehmerin, Netzwerkerin, Innenarchitektin, Atmosphärengestalterin, Antreiberin, Trösterin, Supervisorin, kurz gesagt "Mutti für alles" …
---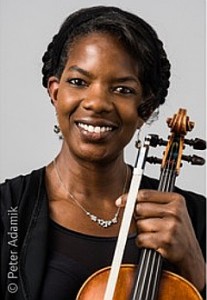 Lorna Hartling wurde in Cleveland, Ohio geboren, und begann mit 13 Jahren Bratsche zu spielen. Nach ihrer Ausbildung in den USA und nach einigen Musik Festivals sowie weitere Ausbildungen in Deutschland, kam sie im Herbst 1992 als Mitgleid der Bratschegruppe zum RSO Berlin, dem heutigen Deutschen Symphonie-Orchester Berlin.

Dazu lässt sich Fr. Hartling seit den letzten 6 Jahren als Prana Heilerin (Energie Heilung ohne anfassen) ausbilden.
Lorna Hartling was born in Cleveland, Ohio. She began playing the viola at the age of 13. After studies in the USA as well as in Germany, she won a position in 1992 with the RSO, now the Deutsche Symphonie Orchester Berlin.
In addition to her music career, over the past 6 years Mrs. Hartling has been studying Pranic Healing, an alternative energy healing method.
---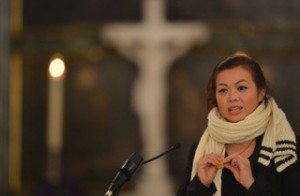 Tina K. gründete nach dem gewaltsamen Tod ihres kleinen Bruders Jonny, den " I Am Jonny e.V." und setzt auf Prävention. Durch Schulworkshops und öffentliche Veranstaltung sensibilisiert sie für ein Friedliches Miteinander und mehr Zivilcourage.
Für Ihr Engagement wurde Tina 2012 mit dem Bambi ausgezeichnet und 2014 erhielt sie vom ehemaligen regierenden Bürgermeister Wowereit den Landesverdienstorden des Landes Berlins.
---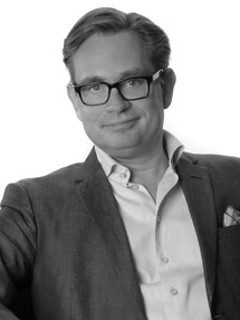 Arwed-Ralf Grenzbach ist Vater von zwei Jungen (4) und (5), verheiratet mit einer Kinderärztin und Co-Director der Grenzbach-Familie. Seine Leidenschaft ist R&B, Funk & Soul, Kinder Unterhaltung und Outdoor Sports, sowohl auf dem Rennrad als auch auf dem Kiteboard.  Er hat die Welt bereist in 58 Länder, kürzlich in einem Campervan auf der Nordinsel von Neuseeland mit seiner jungen Familie.

In verschiedenen Führungsrollen bei Sony Music, The Walt Disney Company und Take Two Interactive hat Arwed eine Grundlage geschaffen für seine eigene Firma Conflutainment Jahre später. Seine Corporate Karriere endete in einem Eckbüro bei dem US Medienkonzern Viacom in NYC bei dem Arwed als Vice President für alle Märkte ausserhalb Nord Americas wirkte bis zum Frühjahr 2010.
Zurück in Berlin ist Arwed tief mit der lokalen Entrepreneur und Start-up Ökosystem verwurzelt. Er ist ein Investor, TEDx Organizer und Alumni der Singularity University in Kalifornien. Seine Firma Conflutainment ist involviert in zahlreiche Projekte im Media Entertainment, Digital Health und Corporate Education. Er ist ein stolzer Unterstüzer von Shine-the-Light.
Arwed-Ralf Grenzbach is a daddy of two boys aged 4 and 5, married to a pediatrist and Co-Director of the Grenzbach family. His love and passion is R&B, Funk and soul music, kids entertainment media, and outdoor sports, both on a racebike and on a kiteboard. He travelled the world to 58 countries, most recently in a campervan all across the Northlands of New Zealand with his young family.
In various leadership roles at Sony Music, The Walt Disney Company and at Take Two Interactive Arwed strategically build a foundation of an international business know-how to finally set up in own company years later. His professional corporate career ended in a corner office at the US media giant Viacom in NYC where Arwed served as a Vice President for all international markets outside North America until early 2010.
Back in Berlin Arwed is deeply rooted and connected in the local and international digital entrepreneur ecosystem. He is an investor, TEDx Organizer and SingularityU Alumnus. His company Conflutainment is engaged in numerous projects in media & entertainment, digital health and corporate education. He is a proud supporter of Shine-the-Light.
---
Uwe Rotermund: CEO Noventum IT Consulting, four times award winner "Deutschlands Bester Arbeitgeber", "Shine A Light-Botschafter", major supporter of  Titus´"Skate AID"
Christoph Wegner: Vorstand "Initiative Hauptstadtpreis Berlin"